A day on heat treatment applications
Transvalor takes part in the Heat Treatment Congress held on September 23, 2020 in Bilbao, Spain. This event is focused on heat treatment technologies and gathers peers of the automotive and aerospace industries as well as forging and casting professionals.
The congress is built on technical and scientific lectures, networking and exhibit sessions.
Patrice Lasne (Process and Simulation Expert) and Mehdi Le Moigne (Technical Support Engineer) will hold a booth and will present:
"Importance of process and materials data for acurate predictions in heat treatment simulations"
READ THE ABSTRACT >
SIMHEAT® for heat treatment simulation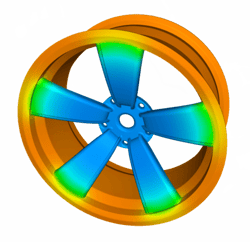 Transvalor offers a solution entirely dedicated to the simulation of heat treatment processes: SIMHEAT®. It makes it possible to modelize a wide rage of processes such as induction heat treatment, carburizing, quenching, nitriding, etc.
SIMHEAT® allows the accurate prediction of phenomena that arise from heating of parts in metallic alloys (including aluminum and carbon steels):
Workpiece distorsion
Residual stresses
Microstructural evolutions