Detecting forging defects with FORGE® simulation software
January 14th - 02:00-02:30 PM CEST (Paris Time)
Speaker: Dr. Nadine EL KOSSEIFI, FORGE® Product Manager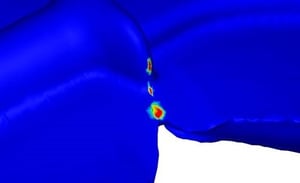 Despite the fact that forging is a very well mastered manufacturing process, defects related to the metal flow may happen. These common defects are underfilling, folds, piping (or flow-through) or improper grain flow and additional ones originate from the starting material may appear such as shear marks, central looseness and segregations. Consequently all these imperfections increase the non-quality costs and impact the overall productivity.
In this webinar, we will demonstrate how FORGE®, simulation software for forging processes, can be very helpful in detecting these different kinds of defects.
FORGE® incorporates several features to identify forging defects: marking grids, sensors (or point tracking) and custom actions. Marking grid technique can be used in various industrial cases to identify piping defects, follow the central looseness on long parts (e.g crankshaft or camshaft) and the porosities evolution during an open-die forging case.

Several damage criteria are also available in FORGE® software and are very useful to detect inner cracks. In cross-wedge rolling, defects are likely to occur due to the Mannesmann effect. In extrusion or cold rolling, the well-known 'chevron defect' usually appears in the center of the part depending on the section reduction. Thanks to self-adaptative remeshing, the damage zone is precisely captured and at each increment a finer mesh follows the crack's evolution.
And to conclude this webinar, defects analysis occurring in ring rolling process (e.g fish tail) will be presented as well.
Live Q&A: Participants will be able to interact with the speaker by typing their questions
Public: Engineering managers, Innovation managers, Quality managers, Metallurgists, Manufacturing engineers, Forging & Tooling designers, Process simulation engineers, Research fellows, Academics, PhD or MSc students.
Keywords: Metal forming, forging defects, underfilling, cracks, folds, pipping, grain flow, segregation, striction, torsion, damage criterion, remeshing, numerical simulation, mechanical engineering.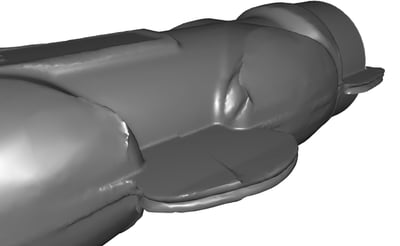 Important information:
This webinar will be held in English.
Ask your questions via chat, they will be answered at the end of the webinar
Learn more about FORGE® software