3D simulation for foundry parts manufacturing
From June 08th to 10th, 2022, Olivier Jaouen (THERCAST® Product Manager) and Oliver Schwesinger (Sales Manager) were once again in Nuremberg, Germany, for the 14th edition of EUROGUSS to meet the world's foundry peers.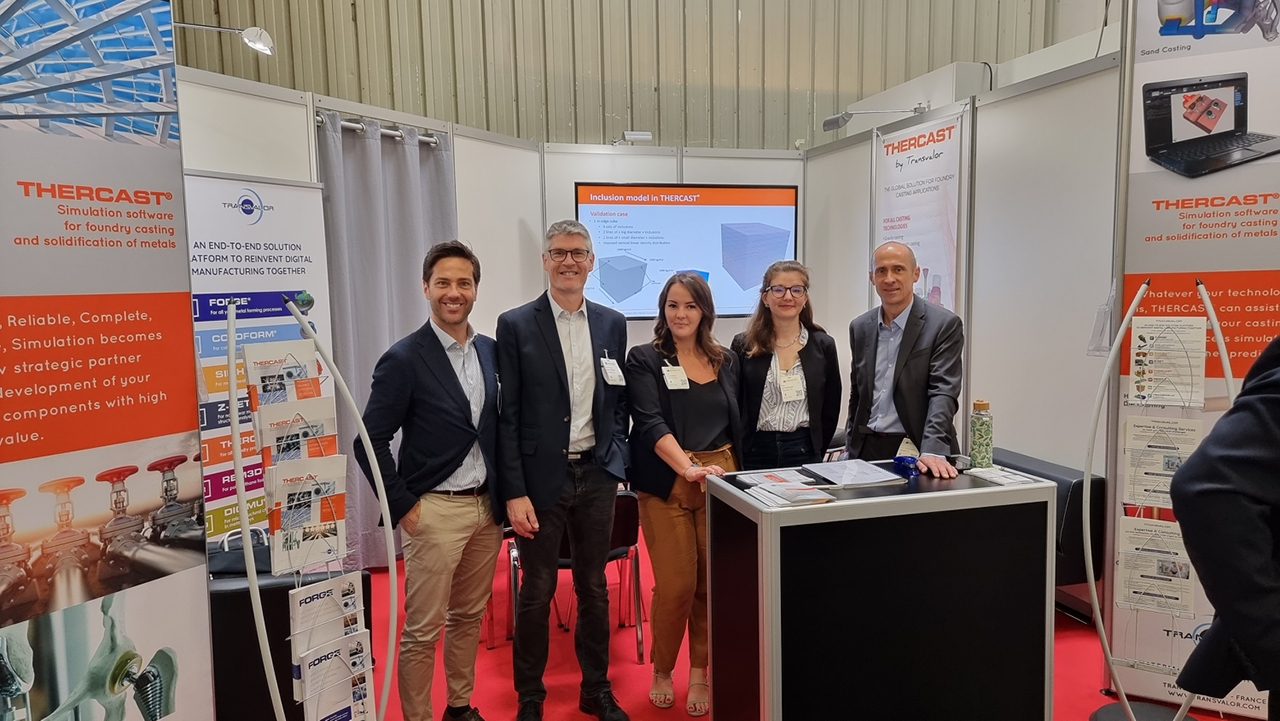 They presented the benefits of THERCAST® simulation software for foundry casting processes and new features of the latest release.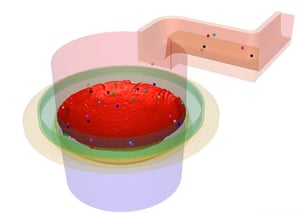 Detection of defects with THERCAST®, such as the distribution of inclusions
learn more about Thercast®
From filling to solidification, THERCAST® can predict shrinkage, cracks, inclusions, microstructural evolution of the material used and many other elements that foundry manufacturers seek to optimize in their processes.
An international fair for foundry manufacturers
Organized every two years, EUROGUSS represents and answers the interests of the foundry industrial ecosystem as a whole:
Industries: automotive, foundry, construction but also energy, medical, electronic ...
Professions: engineers, suppliers, buyers...
Processes: pressure die-casting, low pressure die-casting, sand casting, shell-mold gravity casting, lost wax casting, centrifugal casting...
Materials: aluminum, magnesium, zinc...
Gathering more than 15,000 visitors, this event is an opportunity to meet other industrialists of foundry industry and to share their experiences and vision on the products, processes and technologies of this industry.
THERCAST® is also a predictive solution for continuous casting and ingot casting.