Forging tools and equipment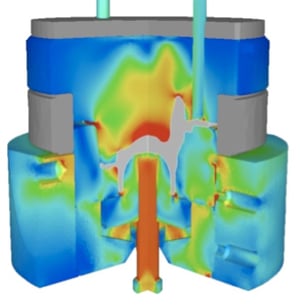 Tool life is a major challenge for which FORGE® predicts stresses, abrasive wear, temperatures and also areas subject to elastic or plastic deformation.
FORGE® predicts forging loads, energies consumed,torques and powers developed during each deformation operation. Then you can anticipate whether the effort required does not exceed the maximum capacity of your equipment, balance forging loads between the different stages and view die balancing and deflection problems.