Take advantage of a wide range of plastics injection processes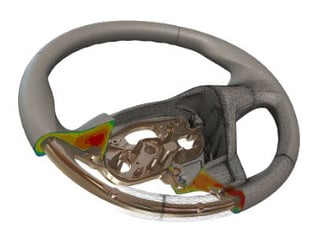 Thanks to simulation, set up your standard injection processes but also more complex processes.
The thermo-rheological-kinetic coupling of the resolution allows a high level of prediction for the results, especially for foam injection and expansion.
You can estimate the minimum mass required for injection in order to perfectly fill the part but also predict the filling defects and optimize the vents and inserts location needed to the equilibrium of the expansion.
The global consideration of the rheological behaviors and the thermal phenomena during the injection cycle enables to know precisely the residual polymer thickness, especially for fluid-assisted injection.