Care about the metallurgy of the solid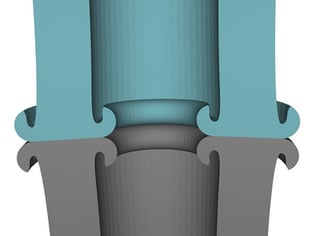 Thanks to simulation, you can also deeply explore the material by studying solid metallurgy.
With the implementation of the CAFE resolution method (Cellular Automata Finite Element), the simulation allows you to precisely calculate the grain distribution but also to observe the nucleation and growth phases up to grain orientation, and this, during the solidification phase.
For steels alloys (carbon alloys and low-alloy steels), you can automatically generate TTT diagrams (time-temperature-transformation) calculating the phase transformation curves from the chemical composition or from a TRC diagram.
Through a rich database offered by JMatPro® and available in our solutions, analyze precisely the mechanical properties (hardness, residual stress, etc.) linked to phase changes and geometric variations (distortions) in order to produce high-quality parts.