Simulation of glass forming with FORGE®
Glass containers are produced based on 2 major processes, blow-blow process and press-blow process. FORGE® addresses these 2 processes.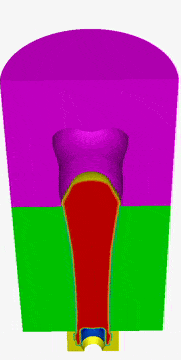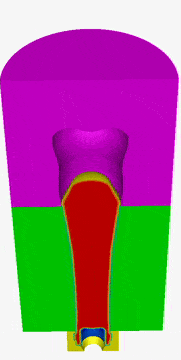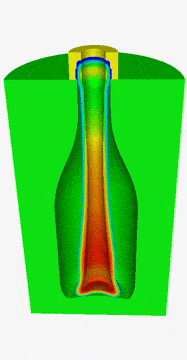 Simulations of glass forming with FORGE®
predictive simulation
FORGE® provides an accurate prediction of:
The thickness in the final stage at any point of the glass container,
Local defects including necking defects,
The temperature distribution at any time of the process,
The optimal pressure cycle to apply.
competitive features
Accurate temperature calculation with dedicated numerical methods and integration scheme as well as coupled thermal resolution with all the dies thanks to appropriate and smart contact procedure,
Dedicated model for glass (Fulcher) with available data and possibility to use end-user own tabulated curves,
Dedicated meshing technique to finely capture temperature gradient in the thickness without impacting the CPU time