CEMEF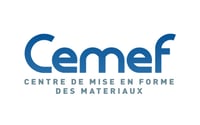 CEMEF is a leader research center in material forming and numerical analysis. It associates high level research, research teaching and training as well as an active collaboration in the worldwide industrial environment. It is part of the research center MINES ParisTech, associated to the CNRS and is also part of the Carnot-Mines Institute. Transvalor is closely linked with the CEMEF. This partnerhip allows a constant flow of advanced scientific developments that translate into new features to Transvalor's products but also brand new innovative solutions.
AFRC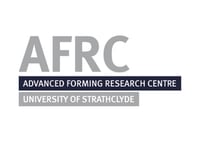 The AFRC, Advanced Forming Research Center at the University of Strathclyde, Glasgow in Scotland, is a world-renowned center of excellence in innovative manufacturing technologies, R&D and research into metal forming and forging.
Transvalor is proud to be a Tier 1 partner since the end of 2019. The tier one partners work closely with the AFRC, take part in board meetings and forging strong working relationship with the AFRC community.
CEETRON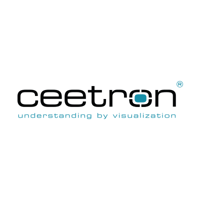 Ceetron is a leading provider of 3D visualisation software for the industry and the science community . Ceetron AS offers products and 3D visualisation solutions to OEM customers and to end users on the CAE market, with emphasis on the CFD and FEA. For more than 20 years, the partnership which bindes Ceetron and Transvalors has made a visible contribution to the development of the Transvalor work portfolio. The relationship between the two companies took a new turn in 2015, when Transvalor became a shareholder of Ceetron.
QUAKER HOUGHTON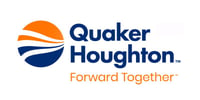 Quaker Houghton is the global leader in industrial process fluids with a robust presence around the world, including operations in over 25 countries. As part of this strategic partnership, Transvalor and Quaker Houghton are collaborating on improving the performance of quenchants and lubricants. Quaker Houghton's industrial know-how combined with Transvalor's expertise in process simulation offers new opportunities to produce high-quality components, increase the mastery of manufacturing processes and thus, strengthen the effectiveness of the customers.
DATADVANCE

DATADVANCE is an independent software developer that offers its customers' software solutions and consulting services for intellectual data analysis, predictive modeling and design optimization. The software pSeven allows customers enhance product performance and decreases expenses in terms of computing resources simulations. Transvalor aims at interfacing pSeven for both FORGE® and THERCAST® solutions to make them even more efficient and offer advanced optimization capabilities to assist customers in faster design decisions.
WEPUKO PAHNKE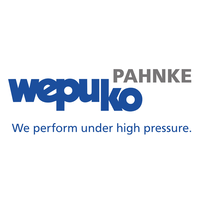 Wepuko Pahnke is a manufacturer specialized in the supply of high-quality hydraulic forging presses and offers a complete service with recommendations on forging sequence and equipment selection.
In a joint approach to research expertise in open die forging, Wepuko Pahnke and Transvalor have joined forces to combine the aspect of 'process simulation' with a performance promise. Transvalor demonstrates the feasibility of a forging strategy advocated by Wepuko Pahnke and thus offers improved process control for the production of high-quality forged components, for example in the area of metallurgical control.