A day on heat treatment applications
Transvalor took part in the Heat Treatment Congress held on September 22, 2021 in Bilbao, Spain. This event focuses on heat treatment technologies and gathers peers of the automotive and aerospace industries as well as forging and casting professionals. The congress is built on technical and scientific lectures, networking and exhibit sessions.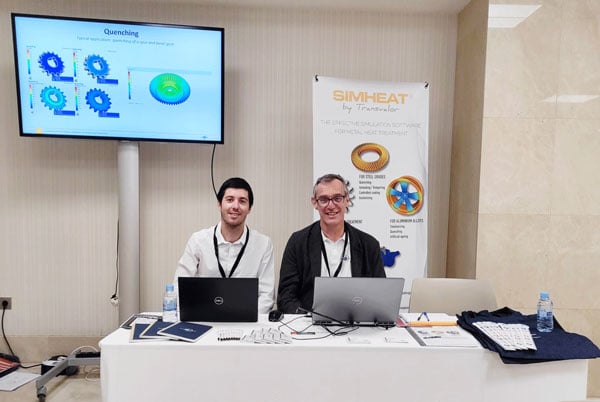 Patrice Lasne (Process and Simulation Expert) and Mehdi Le Moigne (Technical Support Engineer) held a booth and presented:


Importance of process and materials data for acurate predictions in heat treatment simulations

Numerical simulation can be used for heat treatment applications applied either in the volume or on surface, using a large variety of materials such as low alloy steel, stainless steel, aluminum or titanium.

If the algorithms and their implementations are well known, the accuracy of results always widely depends on the precision of the data used, for instance the material data and the definition of boundary conditions (heat exchange coefficient).

In this presentation, we will demonstrate the benefits of the simulation software SIMHEAT® and FORGE® with various application case including quenching operations, annealing/tempering and surface treatment such as carburizing, nitriding or induction hardening.

SIMHEAT® for heat treatment simulation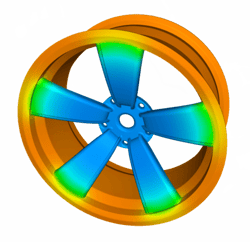 Transvalor offers a solution entirely dedicated to the simulation of heat treatment processes: SIMHEAT®. It makes it possible to modelize a wide rage of processes such as induction heat treatment, carburizing, quenching, nitriding, etc.
SIMHEAT® allows the accurate prediction of phenomena that arise from heating of parts in metallic alloys (including aluminum and carbon steels):
Workpiece distorsion
Residual stresses
Microstructural evolutions