A one-day event dedicated to quenching technologies
This event is a unique opportunity to discover the most recent trends and products developed by Quaker Houghton.
Presentations will cover several topics including oil and polymer quenching, analysis and control to extend quenching bath lifetime, equipment and digitalization, heat treatment process simulation, vacuum furnace technologies, …
The Quenching Day will take place in a famous venue: El Estadio San Mames nicknamed 'The Cathedral'
If you're keen on sports, take a break and enjoy the visit of the stadium!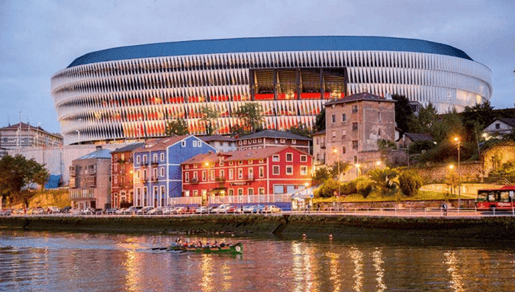 Transvalor and Quaker Houghton partner together
Transvalor and Quaker Houghton are collaborating on improving the performance of forging and heat-treating fluids. A concrete application of the partnership relates to the characterization of a selected group of quenchants.
Quaker Houghton's industrial know-how combined with Transvalor's expertise in process simulation offers new opportunities to produce high-quality components, increase the mastery of manufacturing processes and thus, strengthen the effectiveness of the customers:
Process improvements
Database of quenchant with perfectly qualified data
Increased simulations accuracy
Cost reduction
Unmatched joint expertise
SIMHEAT® simulation software to predict quenching results
During the Quenching Day 2022, Stéphane Andrietti will present TRANSVALOR global solution platform and the overall capabilities of TRANSVALOR SIMHEAT® for the modelling of heat treatment processes.
The results of a recent study carried out in collaboration with Quaker Houghton will be presented as well. This study is entitled 'Design of an induction hardening quench ring '.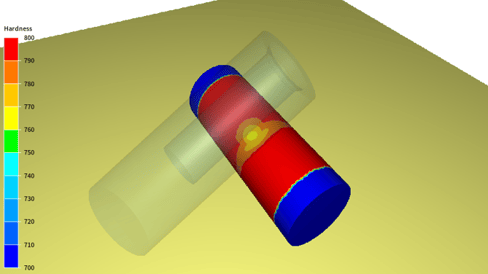 Benefits of quenching simulations
SIMHEAT® is a complete solution for heat treatment process modelling:
Thermo-Mechanical-Metallurgical analysis
Applicable to quenching, but not only (tempering, carburizing, induction hardening, nitriding, …)
Applicable for steel grades, aluminium and aerospace alloys
SIMHEAT® enables to:
Reduce trials & errors, minimize residual stress and prevent from cracks
Elaborate design schedule and recipes to improve product's performance and productivity
Improve distortion control (thin wall components)
Reduce costs of post-HT machining operations
Give confidence to migrate to safer and environmental-friendly quenchants