After the success of our Tech Days 2018 and our Transvalor International Simulation Days 2019, we had organized Tech Day 2020.

Spanish Tech Day held in Bilbao
When? March 11, 2020.
Where? in Tecnalia's premises in Derio (near Bilbao).
For who? Industrials and academics interested in the simulation of material forming processes.
Which thematics? Hot and cold forging, heat treatment, casting technologies, user presentations.
Download the program (english)
With who? Christine Corsini (Sales Manager), Stéphane Andrietti (Marketing Director), Mehdi Le Moigne (Customer Service) et José Alves (Scientific Developer).
Which languages? Presentations held in Spanish or English.
Co-organized by the Tecnalia technology center
This Spanish Tech Day was organized in close collaboration with Tecnalia, a well-known technological and research & development center in Europe. It helps Spanish companies to be more competitive and to generate wealth and jobs.
Tecnalia uses our FORGE® and THERCAST® software to develop and optimize metal forming processes (heat treatment, metallurgy, material data, etc.). On the occasion of the Tech Day, a visit to Tecnalia premises will be organized.
Our Tech Day Spain was also organized with the support of SIFE, the Spanish national union for the forging industry.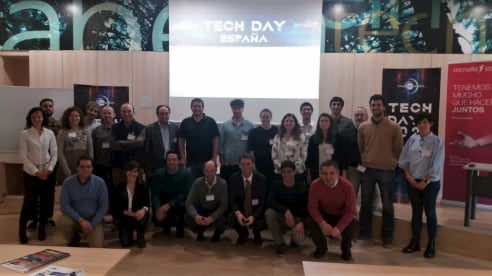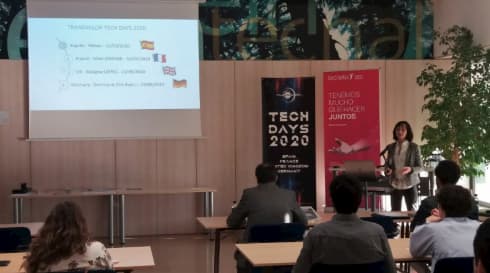 Tech Days 2020 - Days on the simulation of material forming processes
Transvalor Tech Days are organized in four European countries: Spain, France, United Kingdom and Germany. These one-day events target our industrial and academic users who want to know the latest features of our software and those under development. The presentations will also help to understand how to meet the main challenges of industries: cost reduction, quality improvement, innovation, etc.
More specifically, the Tech Days tackle themes related to the forging and foundry processes, respectively honored by our FORGE® and THERCAST® simulation software.