Session 1: November 18 - 02:00-03:00 PM CEST (Paris Time)
Session 2: December 15 - 02:00-03:00 PM CEST (Paris Time)
Speakers: Aurore ULLY & Olivier JAOUEN, THERCAST® Product Managers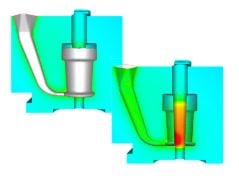 The new version THERCAST® NxT 2.1 will soon be available!
Many ergonomic improvements have been integrated to make your daily use of the software even easier and more efficient. Discover in this webinar new features and benefits through different topics:
Customize your working environment for a quicker access to the features

Access functionalities to speed-up and simplify the analyses of results

Ease the work to correct your geometries and get adequate meshes

Understand recent developments that contribute to the software robustness
Live demos will give you a deeper insight into the software.
Contact us for more details
Live Q&A: Participants will be able to interact with the speaker by typing their questions
Public: Engineering managers, Innovation managers, Quality managers, Metallurgists, Manufacturing engineers, Casting & Tooling designers, Process simulation engineers, Research fellows, Academics, PhD or MSc students.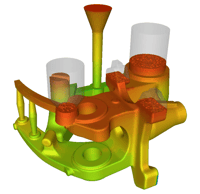 Keywords: foundry casting, continuous casting, ingot casting, manufacturing process, metal forming, solidification, casting defects, numerical simulation, material science, mechanical engineering, ergonomics, simulation software.
Important information:
This webinar will be held in English.
After the webinar, the participants may use the chat to ask their questions.
Learn more about THERCAST® software