PREDICTING AND IMPROVING FINAL PROPERTIES WITH SIMHEAT® simulation software
May 14th - 02:30-03:15 PM CEST (Paris Time)
Speakers: Dr. Nadine EL KOSSEIFI, Marketing Product Manager & Max BINAGOT, Technical Product Manager
SIMHEAT® is a simulation software dedicated to heat treatment processes resulting in either a change of the microstructure or a change of the surface.
It can be used to model the treatment of a large variety of materials such as low allow steel, strainless steel, aluminum, or titanium. It is an effective solution to predict phase transformation, hardness, tensile strength or to obtain the residual stresses and microstructure evolution during and after heat treatment.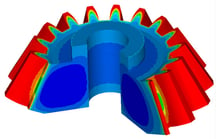 In this webinar, we will exhibit the benefits of SIMHEAT® applied to both thermal and thermochemical processes: heating in furnace, quenching in different kinds of baths (water, polymer, with or without agitation), quenching with sprays, annealing/tempering and diffusion and also coating processes such as carburization, nitriding or induction hardening. Additionally, we will display key engineering aspects for heat treatment of aluminum alloys aiming at predicting final mechanical properties of forge and cast components.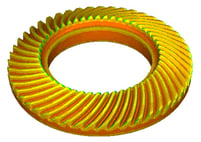 Live Q&A: Participants will be able to interact with the speaker by typing their questions
Public: Engineering managers, Innovation managers, Quality managers, Metallurgists, Manufacturing engineers, Forging & Tooling designers, Process simulation engineers, Research fellows, Academics, PhD or MSc students.
Keywords: Heat treatment, phase transformation, hardness, tensile strength, residual stresses, microstructure evolution, thermochemical process, heating in furnace, quenching, annealing, tempering, coating process, carburization, nitriding, induction hardening.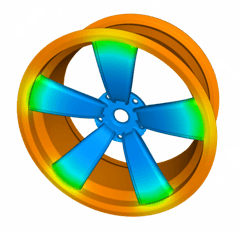 Important information:
This webinar will be held in English.
Ask your questions via chat, they will be answered at the end of the webinar
Learn more about SIMHEAT® software